Après pas mal de lectures et de passages en revue de motifs d'Europe du Nord, et un petit tour des desings Fair Isle, voilà une interprétation personnelle et mixte de ces magnifiques dessins que l'on trouve sur les tricots du nord de l'Ecosse sur un binôme bonnet et mitaines.
After quite a bit of reading and reviewing Northern European motifs, and a little tour of Fair Isle designs, here is a personal interpretation of these magnificent designs that can be found on knits from the north of Scotland on a set of hat and mittens.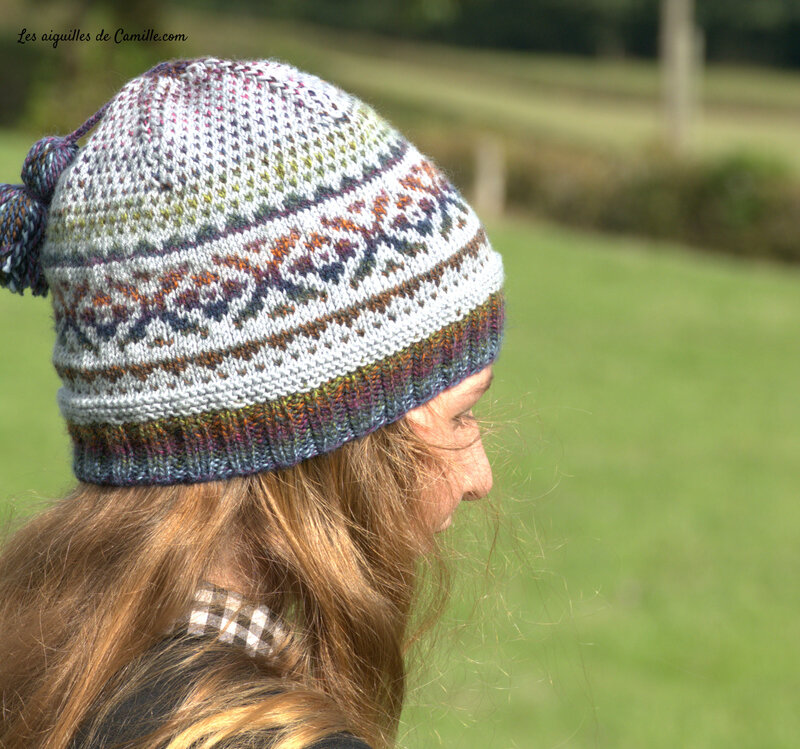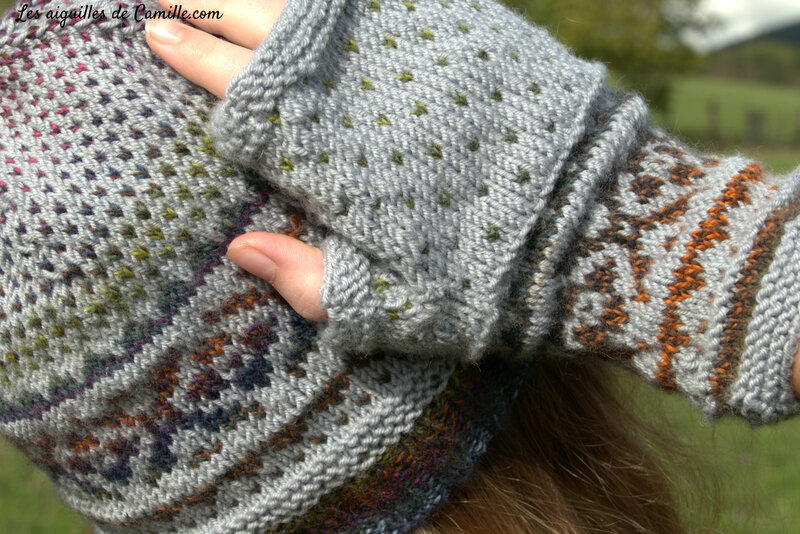 Le modèle est tricoté en taille adulte 57/58cm de tour de tête , et environ 8 pour les mitaines .
The hat size of the beanie is 57/58cms, and approximatly 8 for mitts.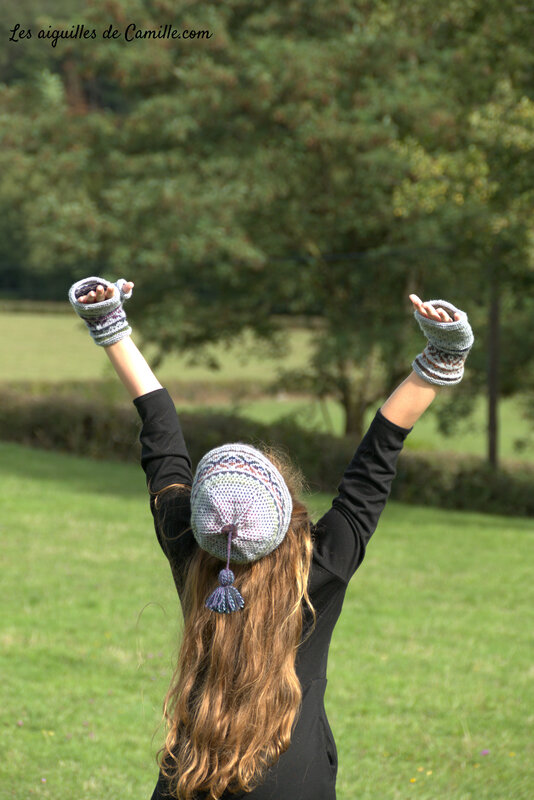 Ces deux éléments se tricotent en rond, avec aiguilles circulaires ou 4 aiguilles , selon votre gout , en taille 3mm, ce qui donne un rendu comfortable mais avec beaucoup de tenue en détaillant bien les motifs.
These two elements are knitted in the round, with circular needles or 4 needles, according to your taste, in size 3mm, which gives a comfortable finish but with a lot of hold by detailing the patterns.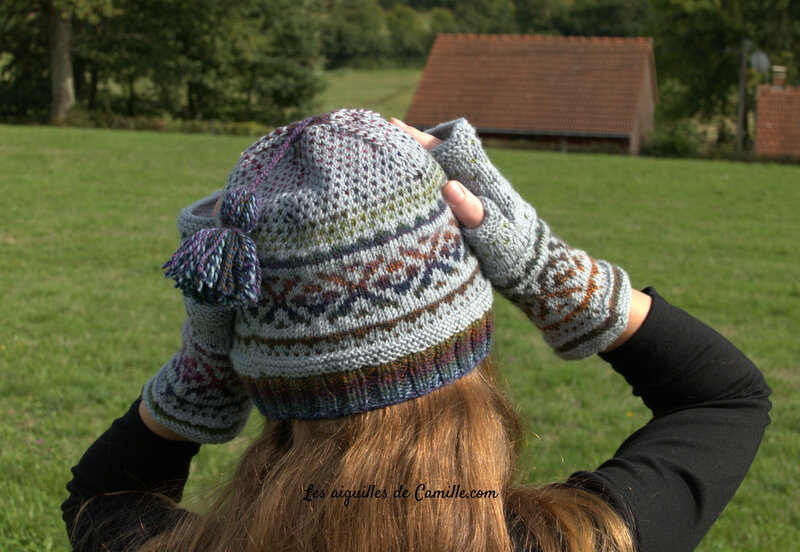 Pour la laine, c'est un modèle intégralement tricoté avec de la mérinos Schoppel Wolle, alliance de Life Style et Edition 3.0, que je vous propose en kit sur la boutique : clic!!! Différentes couleurs sont disponibles.
For yarn, it's a model entirely knitted with Schoppel Wolle merino, a combination of Life Style and Edition 3.0, that I offer you as a kit on the shop: click !!! Different colors are available , and you can order with the English explanations.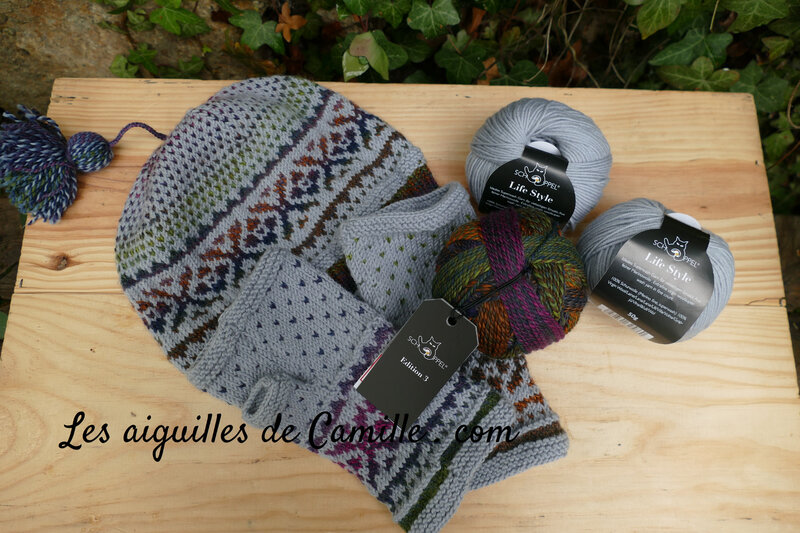 Le patron comprend l'intégralité des diagrammes pour réaliser le bonnet et les mitaines, avec également les patrons écrits complets pour ceux et celles que le diagramme aurait tendance à rebuter.
The pattern includes all the diagrams for making the hat and mittens, also with complete written patterns for those the diagram would tend to reject.
A télécharger gratuitement ci dessous!
Amusez vous bien !!
Download for free below!
Have fun !!
En français:Ensemble_Fara_VF_bonnet_et_mitaines
In English: Fara_mitts_and_beanie_English_pattern_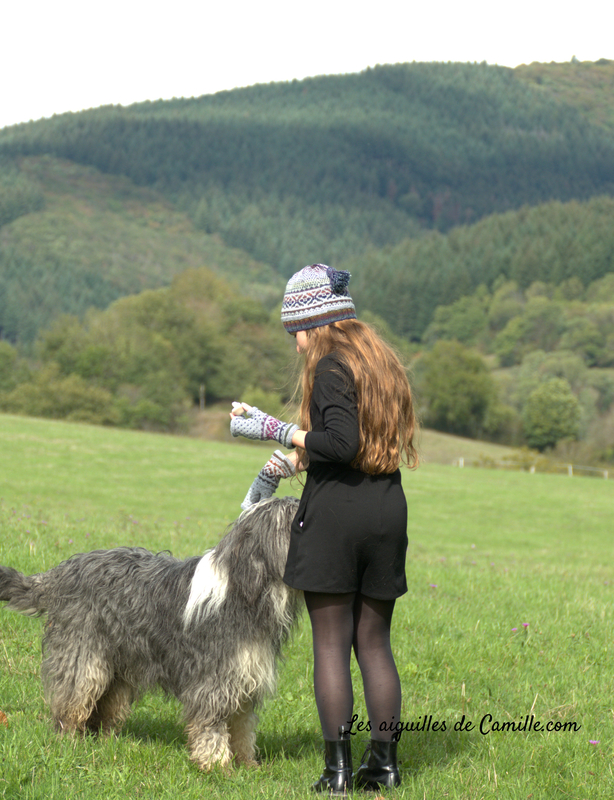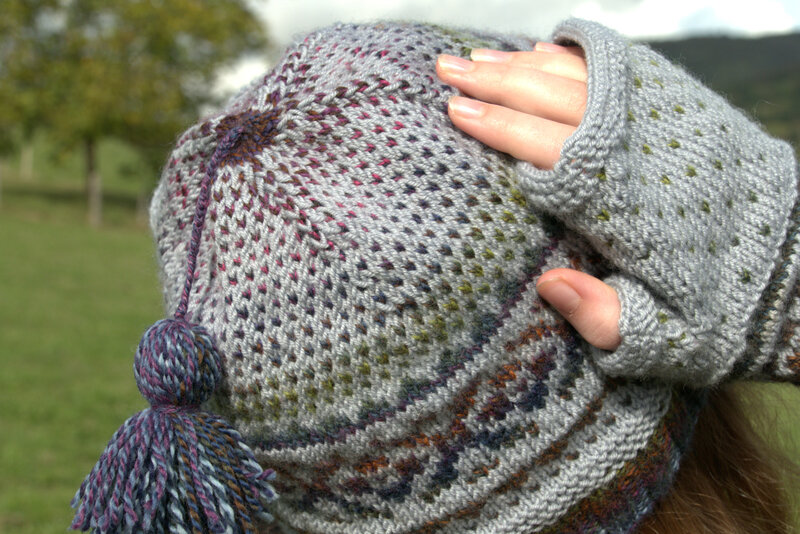 mardi 6 octobre 2020
Quelques images de mon second Soleil d'été , toujours en Zauber Flower Mittelland et avec des perles .
Some pictures of my second Summer Sun, still in Zauber Flower Mittelland and with beads.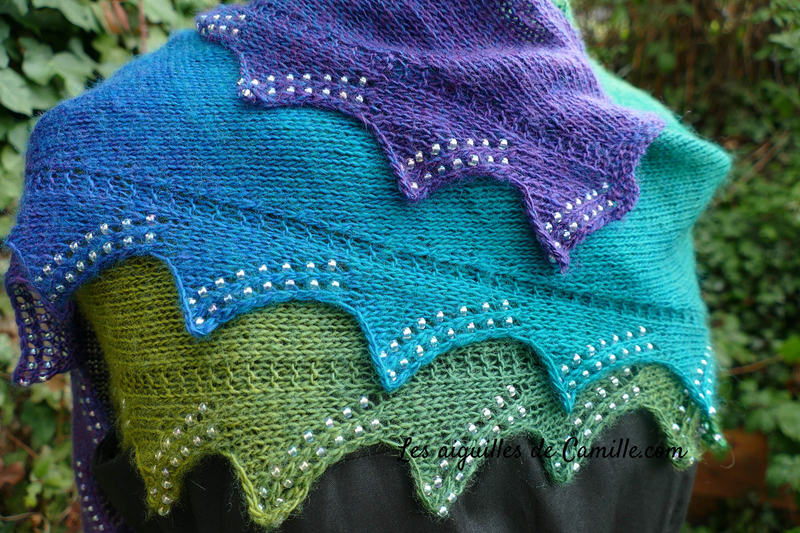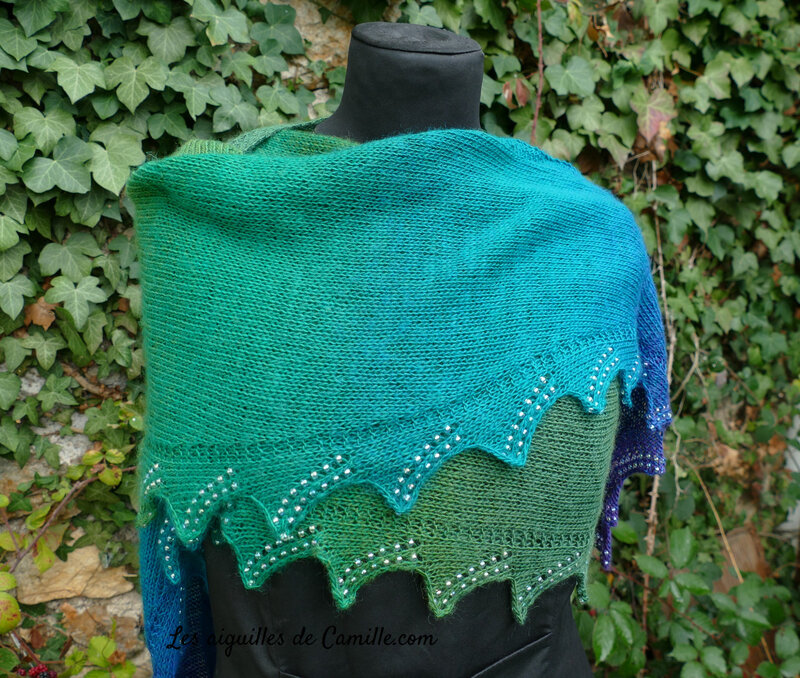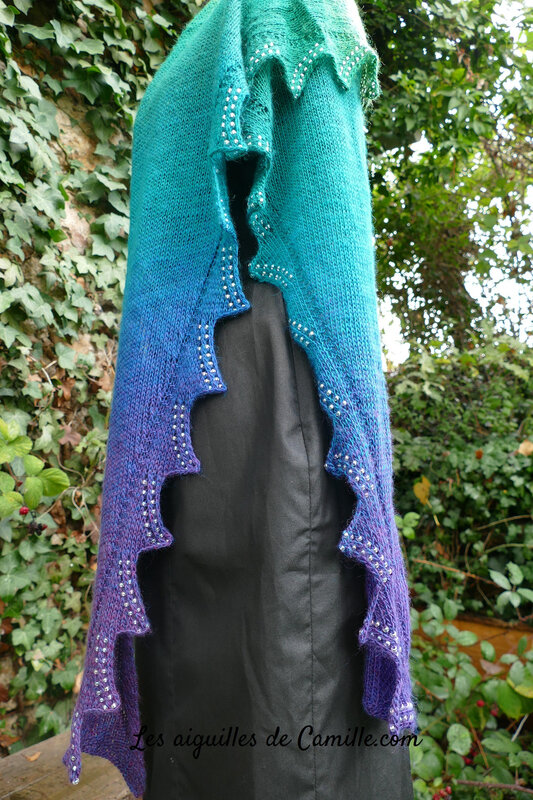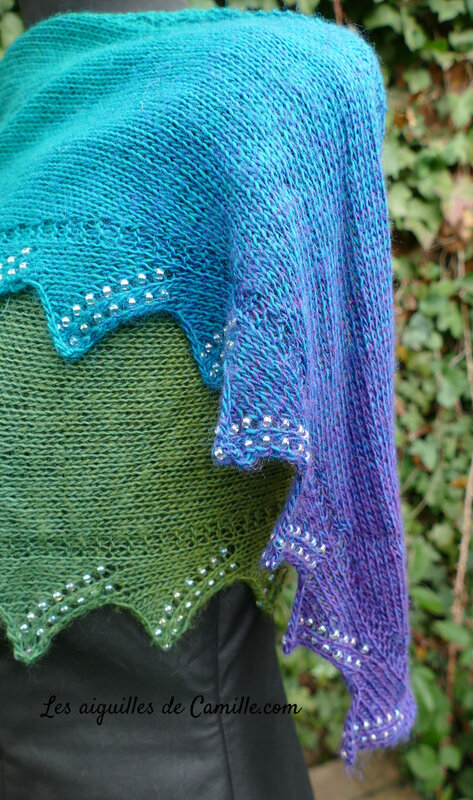 Si vous ne l'avez pas encore tricoté , le patron se trouve sur cette page du blog.
Et les kits sont toujours disponibles en boutique ici!!
Sachez qu'il peut se faire avec n'importe quelle laine, en modifiant votre taille d'aiguilles, un exemple sur cette page (clic) et un autre sur l'original ici ( clic!!)
belle journée et bon tricot !

If you haven't knitted it yet, the pattern can be found on this blog page.
And the kits are still available in store here !! Note that it can be done with any yarn, by modifying your needle size, an example on this page (click) and another on the original here (click !!) nice day and good knitting!
dimanche 6 septembre 2020
Et si pour cette rentrée on était sur un petit Nuage ... un peu de légèreté ne peut nuire à priori!!
This back-to-school season deserves a little lightness! I suggest you make it concrete with a light weight work.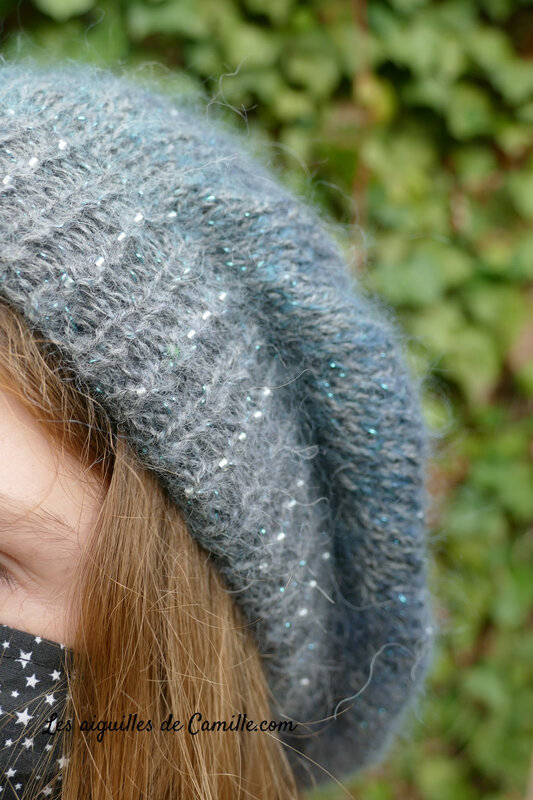 Il se pose là en matière de légèreté ce bonnet retombant est poids plume : entre 50 et 75 grammes selon l'option choisie!
Between 50 and 75 grams depending on the option chosen! Suffice to say that you will be warm without thinking about it.
Léger aussi à faire : pas de prise de tête , des points ultra simples !
Also light to do: no fuss, very simple points!
Les plus expérimenté(e)s pourront y ajouter des jours , des torsades , des perles selon l'inspiration du moment , c'est un super basique à mettre à toutes les sauces !
The more experienced can add lace, cables, pearls depending on the inspiration of the moment, it's a great basic to put in all ways!
Ici en uni orange :
Here in solid orange: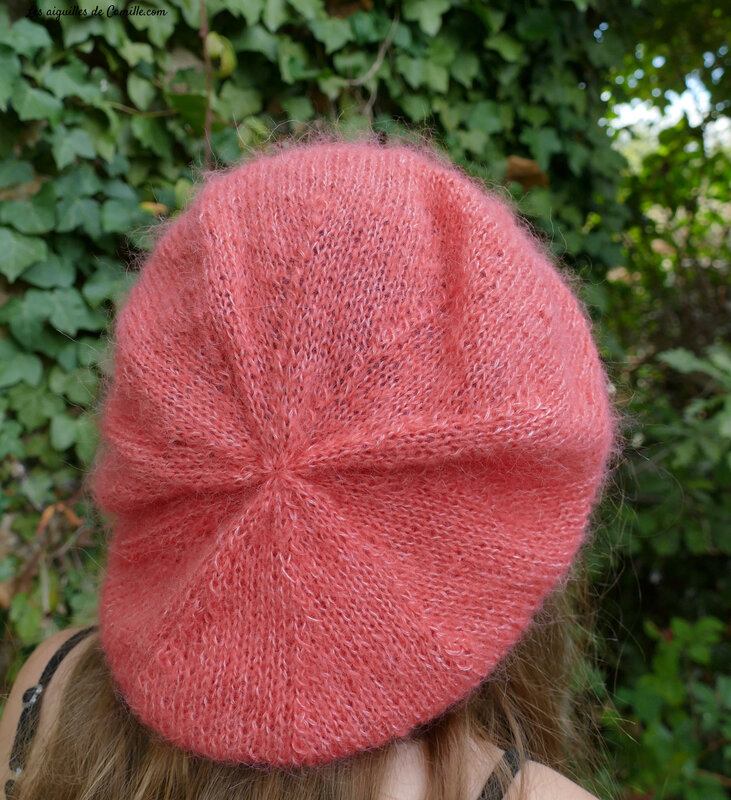 Là en mélange avec des pastels:
There mixed with pastels: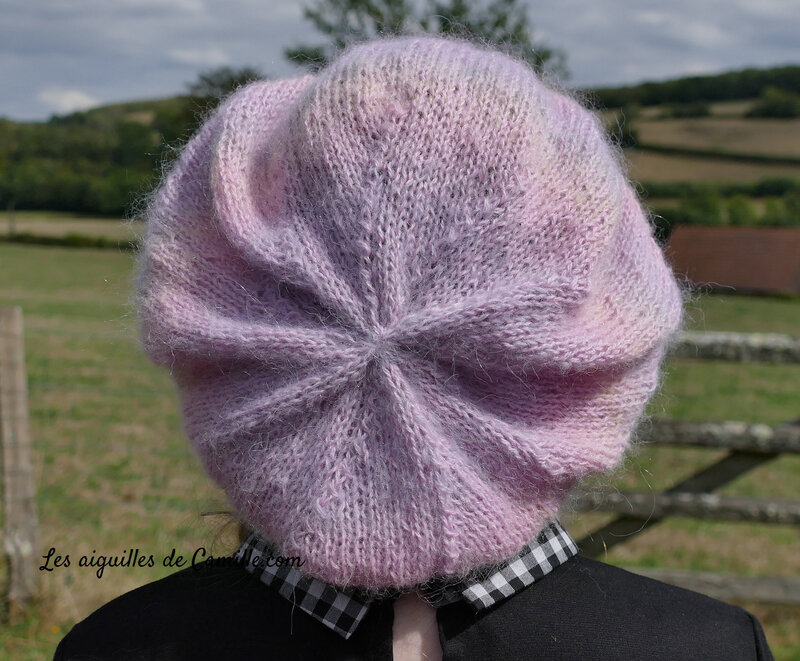 Un orangé et prune , avec de petites touches métalliques:
An orange and plum, with small metallic touches: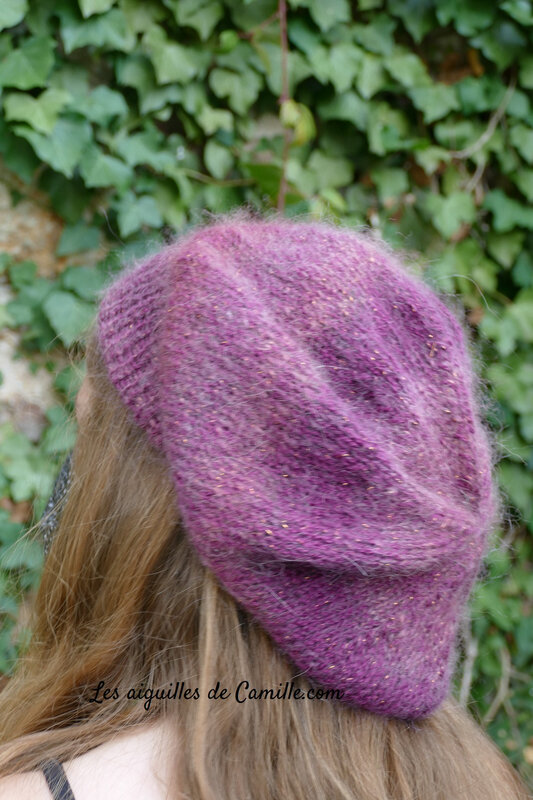 En bleu et gris , agrémenté des perles pour accrocher la lumière :
In blue and gray, embellished with beads to catch the light:
Réalisé grâce aux kits disponibles ici (clic), il est proposé en Algasoie unie, Algasoie imprimée , et Algashine, ou en combinaison de ces 3 laines avec le Babyalpaca BC Garn . Aiguilles circulaires 4 et 5mm.
Made using the kits available here (click), it is available in solid Algasoie, printed Algasoie, and Algashine, or in a combination of these 3 yarns with Babyalpaca BC Garn. Circular needles 4 and 5mm.
Le patron est à télécharger ci dessous :
En français:Bonnet_Sur_un_petit_nuage_VF

The pattern can be downloaded below:
In English: Slouch_Sur_un_petit_nuage_English_version_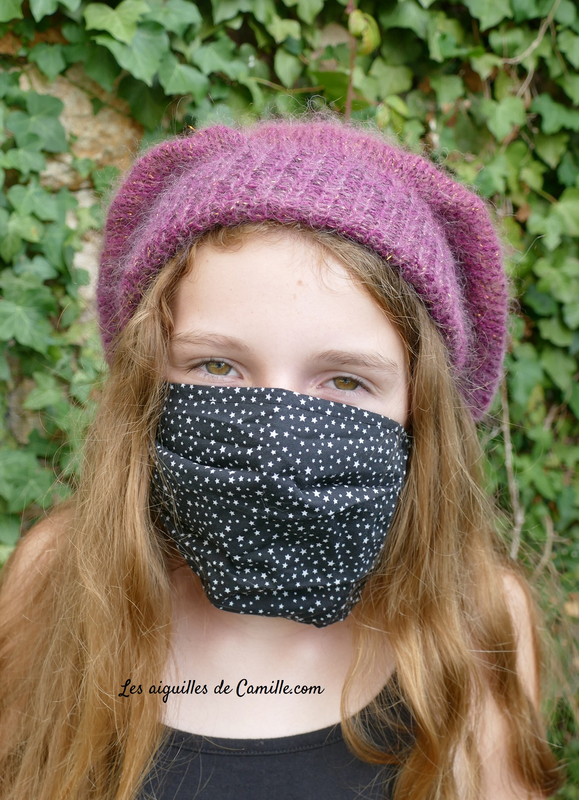 samedi 13 juin 2020
Facile, joli , efficace... un parfait modèle pour les débutantes et débutants , ou un tricot repos pour les accros du tricot !!
Easy, pretty, effective ... a perfect model for beginners, or a rest knitting for knitting addicts !!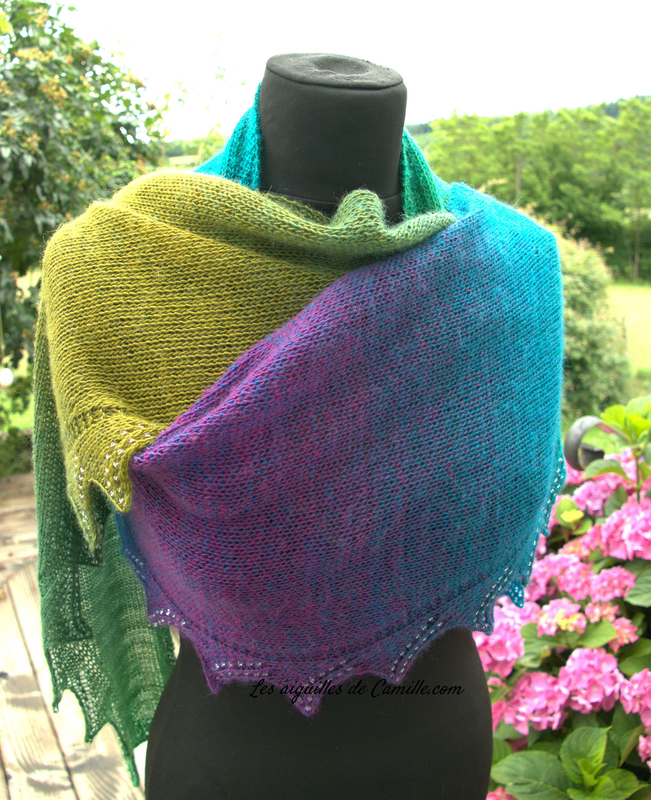 J'ai adpaté le modèle "Soleil d'hiver" , en une version bien colorée , et assez grande puisque le châle une fois bloqué fait un peu plus de 230 cms de long pour 36cm de large.
I adapted the "Winter Sun" model, in a colorful version, and quite large since the shawl once blocked is a little more than 230 cm long by 36 cm wide.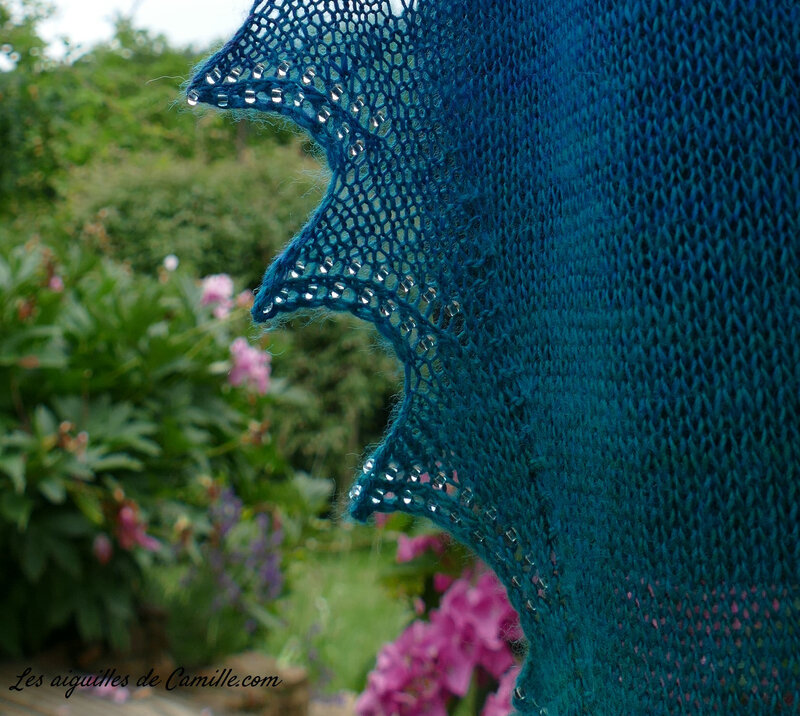 Le tout avec des aiguilles 3.5mm , donc il prends un moment , mais un moment très relax!
All with 3.5mm needles, so it takes a moment, but a very relaxed moment!
Pour ce qui est du modèle, je l'ai vraiment beaucoup détaillé pour que le tricot se fasse le plus sereinement possible , même pour quelqu'un pour qui ce serait un premier ouvrage dentelle. D'ailleurs vous pourrez suivre les explications écrites tout en ayant le diagramme de la bordure sous la main.
As for the pattern, I really detailed it so that knitting is done as serenely as possible, even for someone for whom it would be a first lace work. Besides, you can follow the written explanations while having the edge diagram on hand.
Pour la laine c'est la Zauber Flower de Schoppel Wolle et les perles ( et oui, j'ai recommencé à mettre des perles, je suis décidément incurable!!), je vous propose des kits sur cette page de la boutique : Clic! Dans une dizaine de coloris très différents les uns des autres !
For yarn it is the Zauber Flower by Schoppel Wolle and beads (and yes, I started to put beads again, I am definitely incurable !!), I made kits on this page of the shop: Click ! In ten very different colors from each other!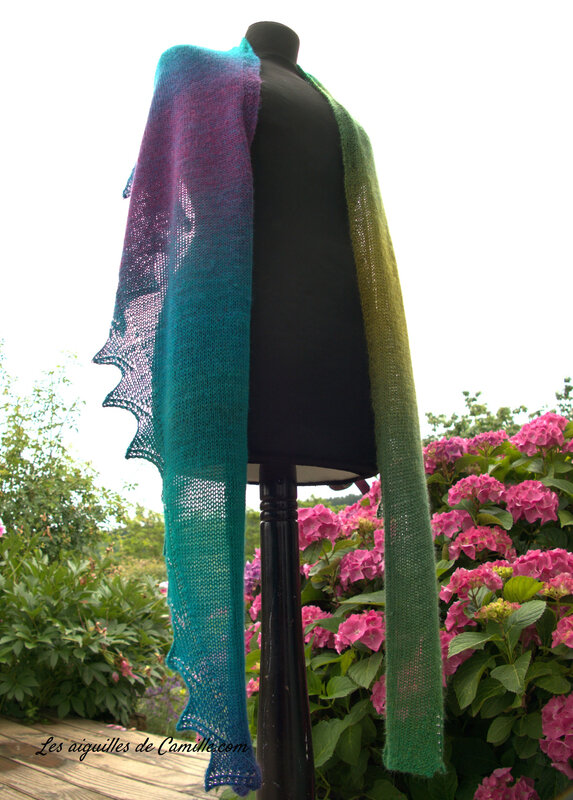 Passez un beau wekend et bon tricot!!!
Have a nice wekend and good knitting !!!
En français:Soleil_d'été__VF
In English: Summer_Sun_English_Pattern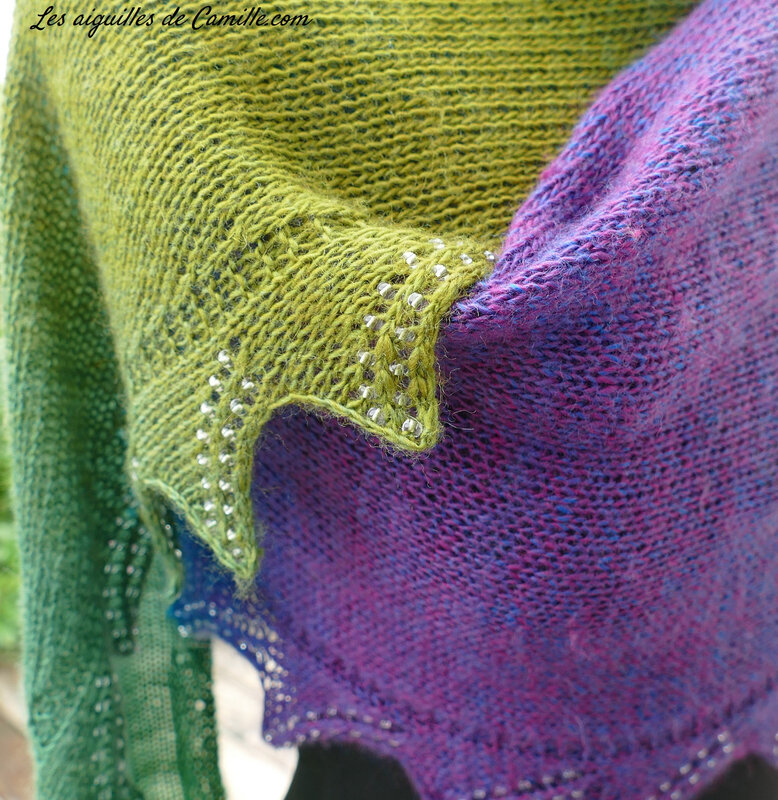 dimanche 31 mai 2020
Voici une manière de faire un montage avec des picots ( il en existe d'autres !!).
Here is a way to make a cast on with picots (there are others !!).
Ce type de montage sera utile pour faire mon prochain modèle , l'étole "La Foline" qui sera présentée très bientôt sur le groupe FB Tricote pas tout et que je mettrai bien entendu sur le blog le plus rapidement possible!!
This type of cast on will be useful to make my next model, the stole "La Foline" which will be presented very soon on the group FB Tricote pas tout! and which I will of course put on the blog as soon as possible !!
Maintenant, rentrons dans le vif du sujet !!
Now let's get to the heart of the matter !!

Monter 1 maille et la mettre sur l'aiguille de gauche.
Cast on 1 stitch and put it on your left needles.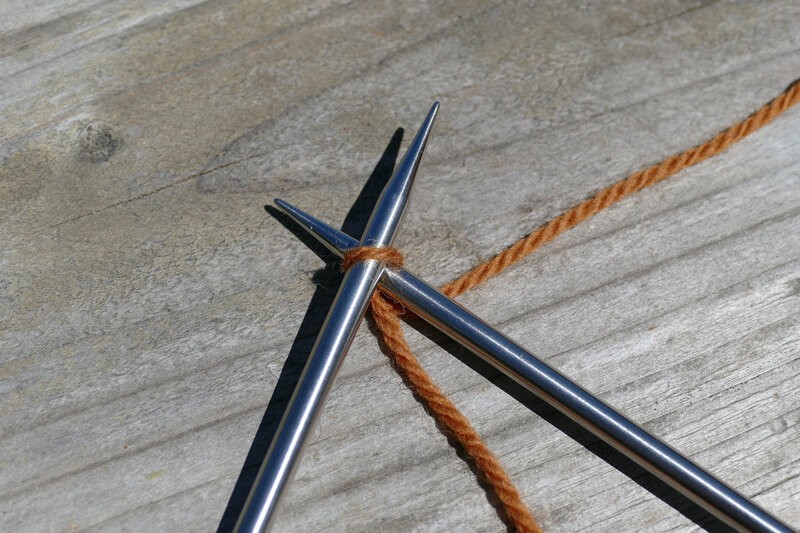 Tricoter à l'endroit le brin avant de la maille
knit the front strand of your stitch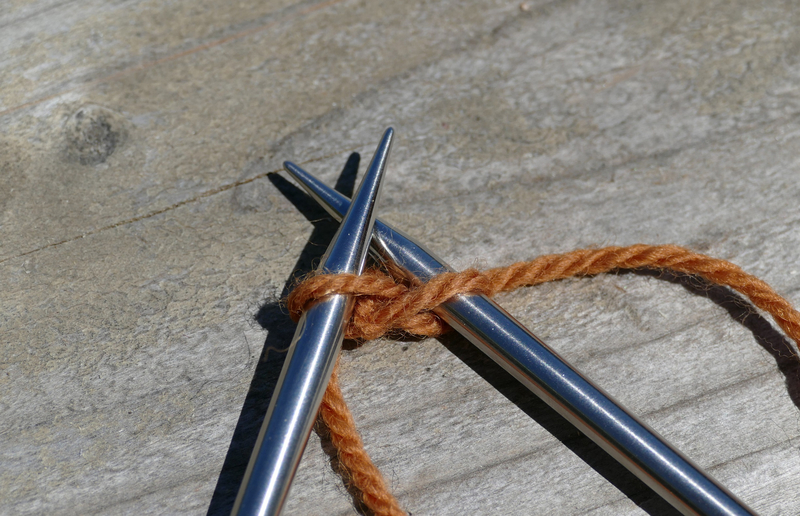 Sans laisser tomber votre maille sur l'aiguille de droite , vous avez maintenant une maille sur chaque aiguille.
Without dropping your stitch on the right needle, you have now one stitch on each needle.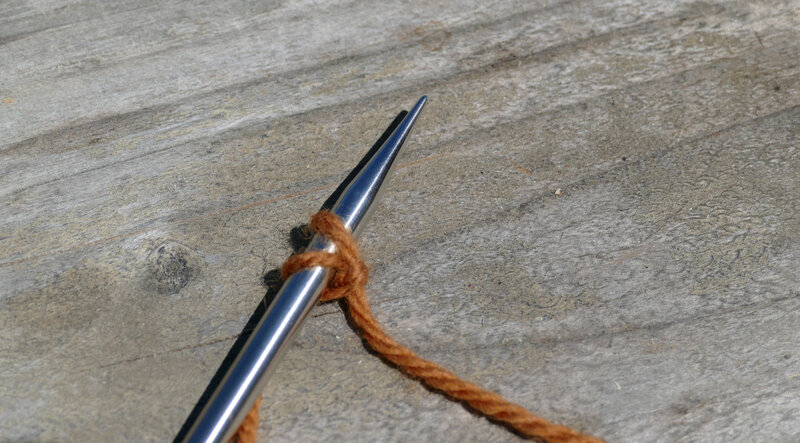 Remettre la maille obtenue sur l'aiguille gauche
Put the stitch obtained on the left needle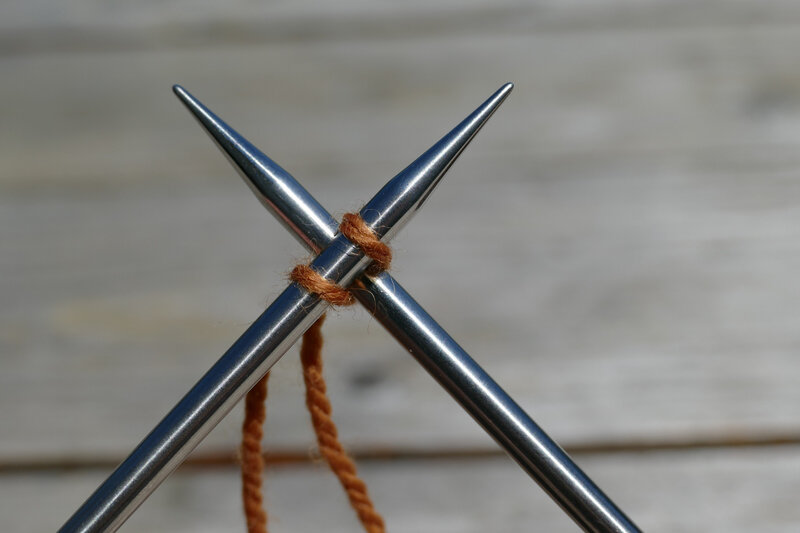 Piquer votre aiguille droite entre les 2 mailles.
Put your right needle between the 2 stitches.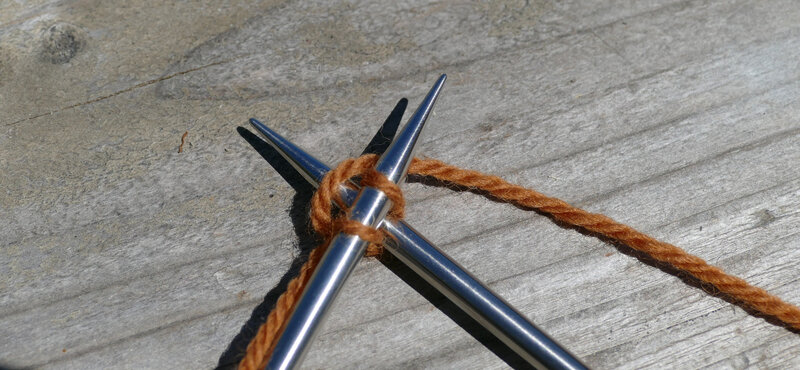 Enrouler le fil autour de l'aiguille droite.
Wind the thread around the right needle.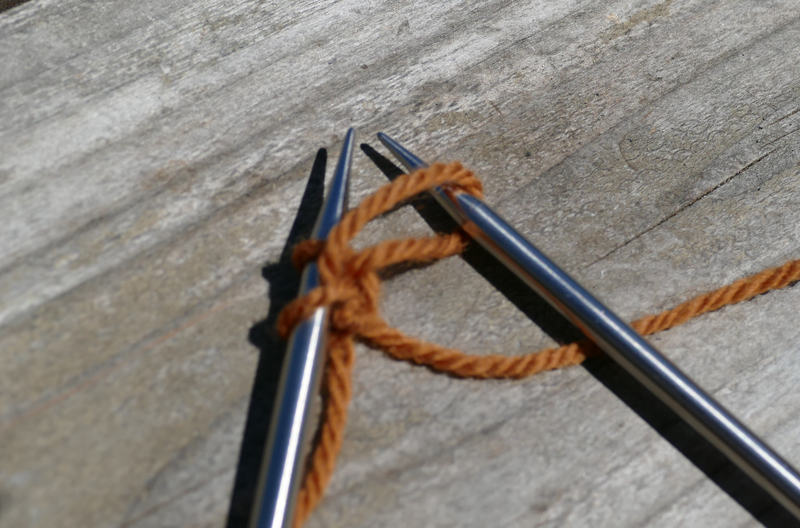 Sortir la boucle formée.
Take out the loop formed.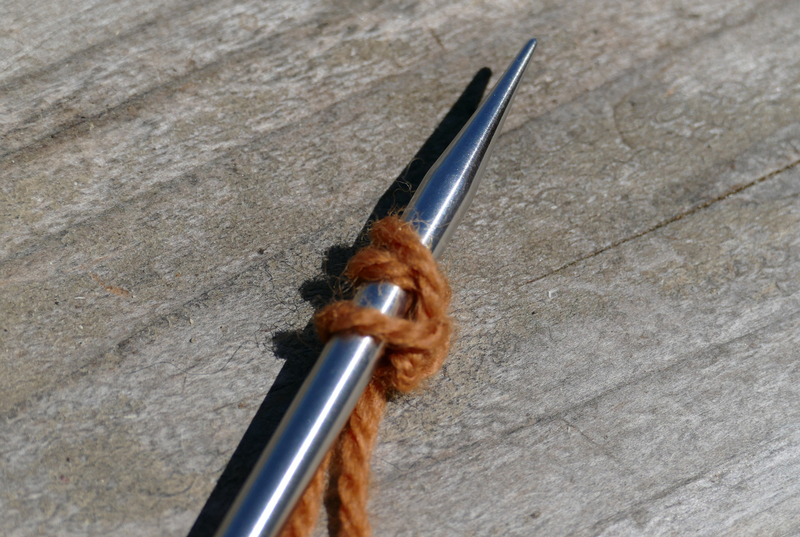 Mettre cette boucle sur l'aiguille de gauche .
Put this loop on the left needle.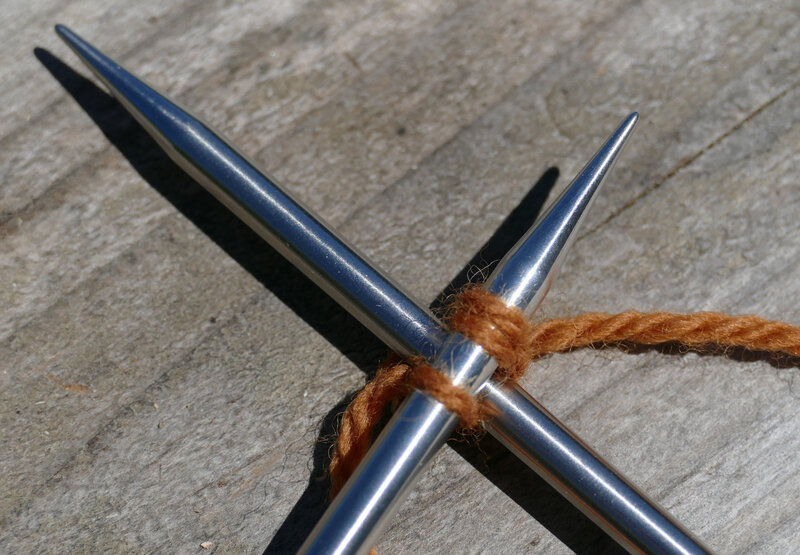 Faire une seconde boucle de la même façon, en positionnant votre aiguille droite au même endroit que la première fois.
Make a second loop in the same way, positioning your right needle in the same place as the first time.
Sortir la boucle.
Take out the loop.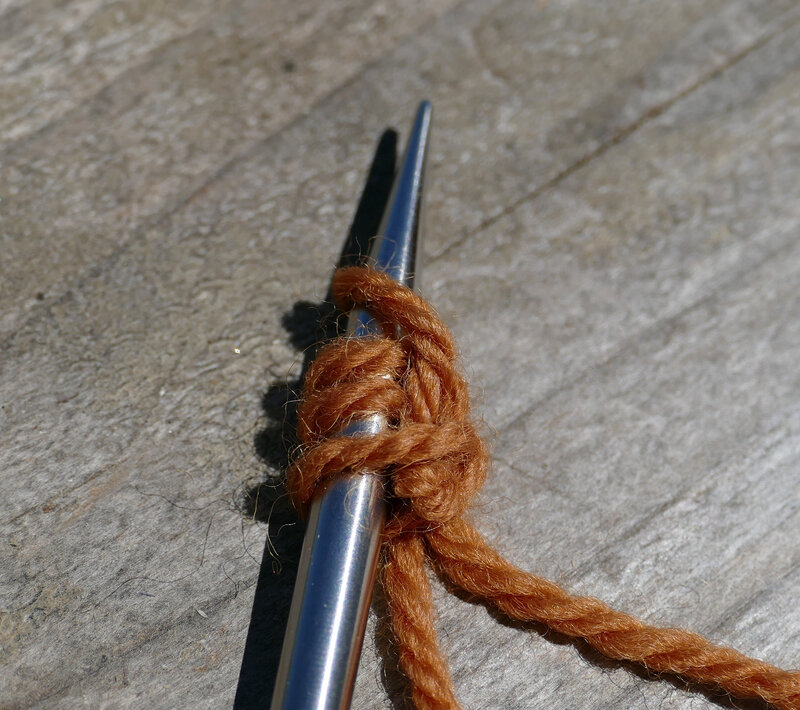 Mettre la boucle sur l'aiguille gauche , il y a maintenant 4 mailles à tricoter.
Put the loop on the left needle, there are now 4 knitting stitches.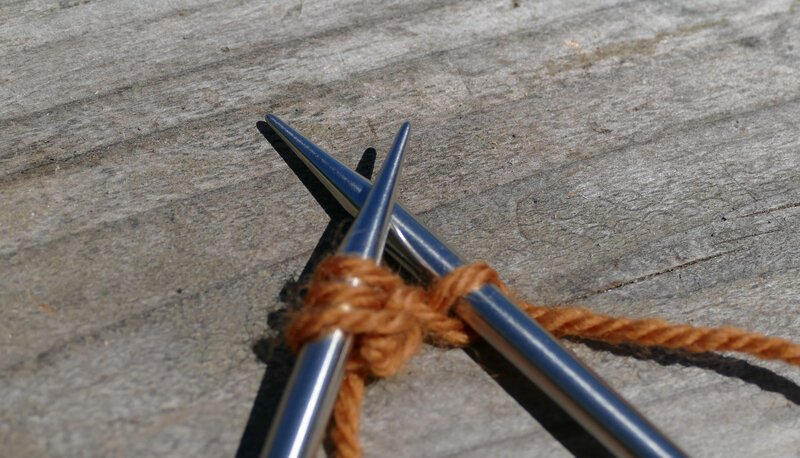 Tricoter la première boucle à l'endroit.
Knit the first loop.
Tricoter la seconde boucle à l'endroit.
Knit the second loop.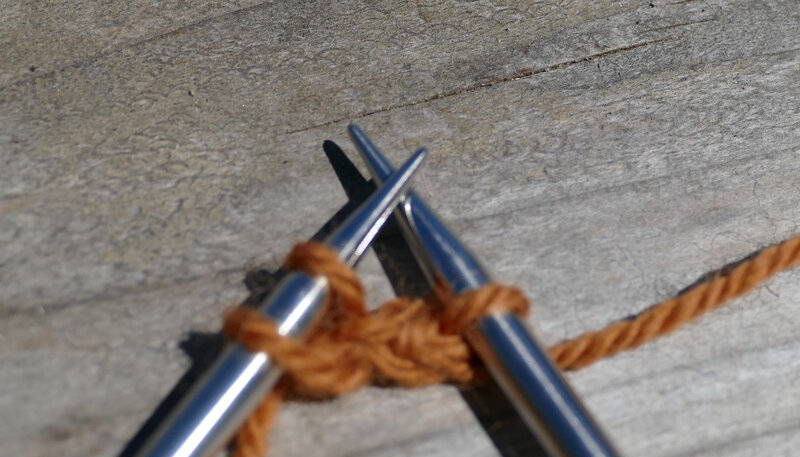 Rabattre la première maille aui a été tricotée sur la seconde.
Bind off the first stitch that has been knitted on the second.
Tricoter les deux mailles suivantes ensemble à l'endroit.
Knit the next 2 stitches together.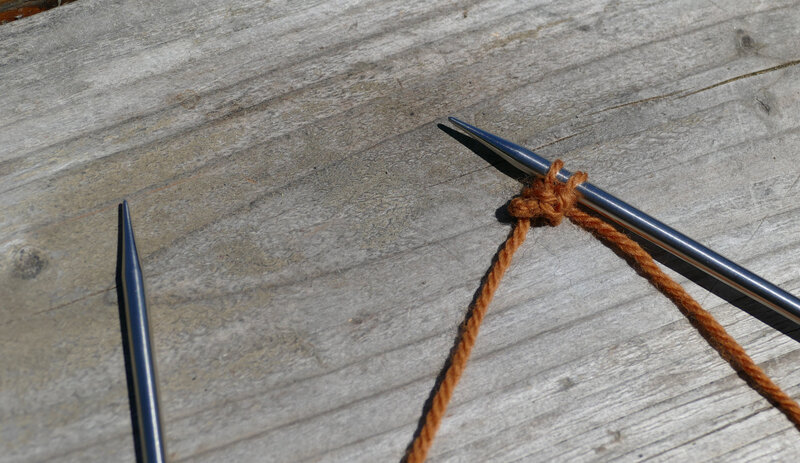 Vous avez maintenant 2 mailles sur l'aiguille droite . Rabattre la première maille sur la seconde.
You have 2 stitches on the right needle. Bind off the first stitch over the second.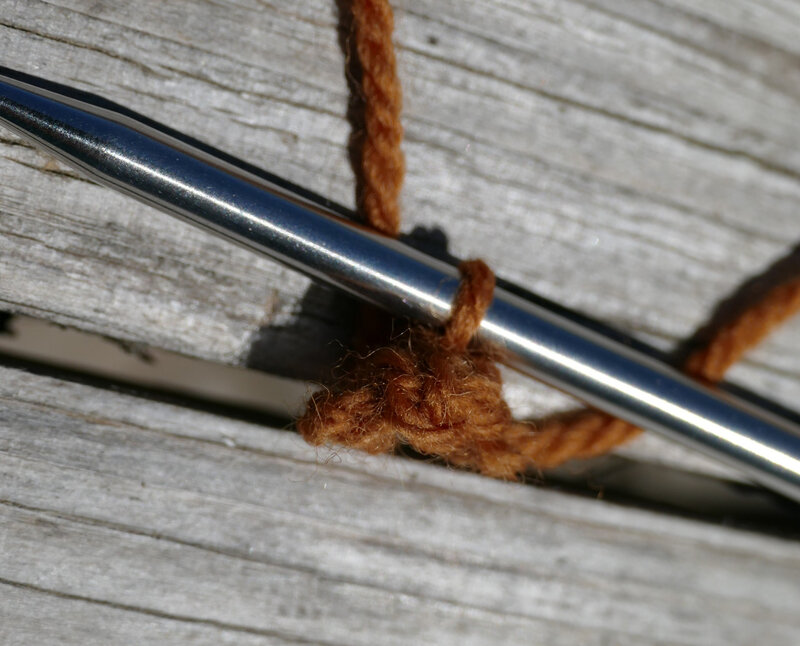 Le picot est formé, continuer à monter les mailles.
The picot is formed, continue cast on the stitches.

vendredi 15 mai 2020
Très largement inspiré par la dentelle du col Les 4 saisons , voici la variante chauffe épaules!
Je pense que cette variation estivale sera suivie par une version automnale , voire hivernale, tant je trouve le rendu de ce point dentelle sympa malgré sa simplicité.
I think this summer variation will be followed by an autumnal version, even winter, as I find the rendering of this lace point nice despite its simplicity.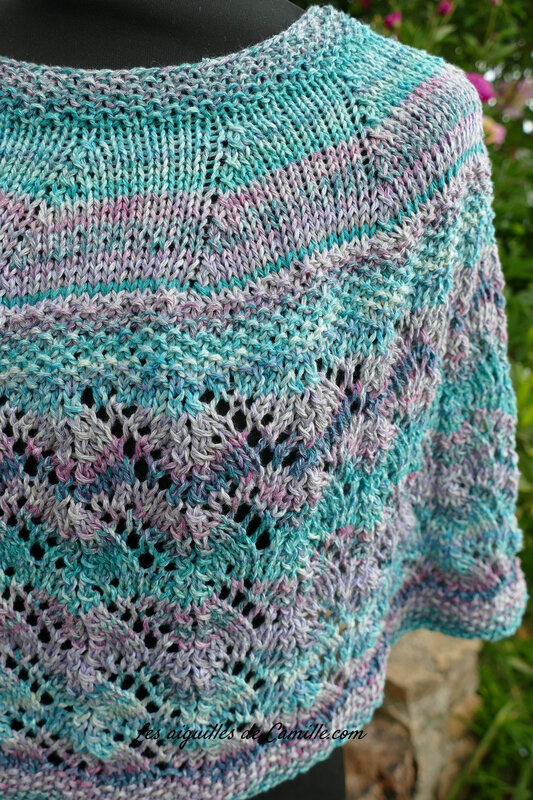 Contrairement au col, je n'ai fait qu'une version pour aiguilles circulaires , tant je trouvais dommage qu'il y ait une couture sur cet accessoire si facile à vivre et à enfiler , sans avoir à se soucier de quelques couture que ce soit quand on le porte !!
Unlike the collar, I only made a version for circular needles, as I found it unfortunate that there is a seam on this accessory so easy to live and put on, without having to worry about any seam whatsoever when we wear it !!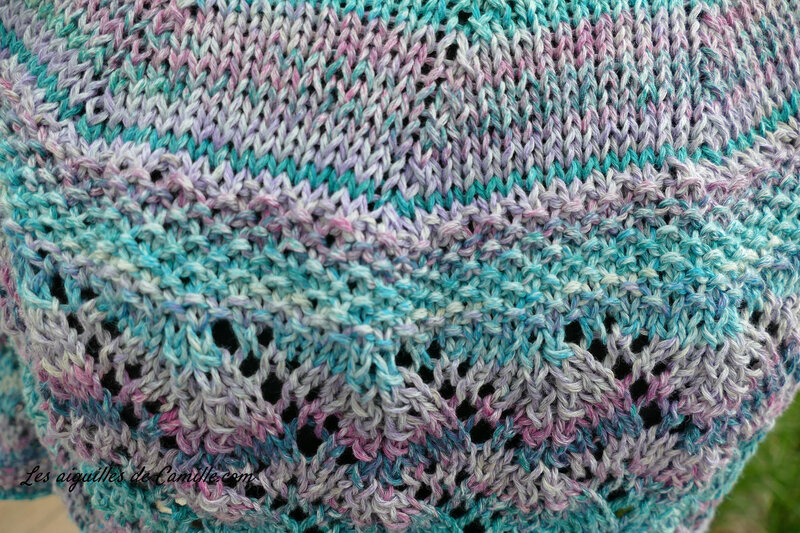 Il est tricoté avec une seule pelote de Latino Plassard , et des aiguilles 4.5mm.
It is knitted with a single ball of Latino Plassard, and 4.5mm needles.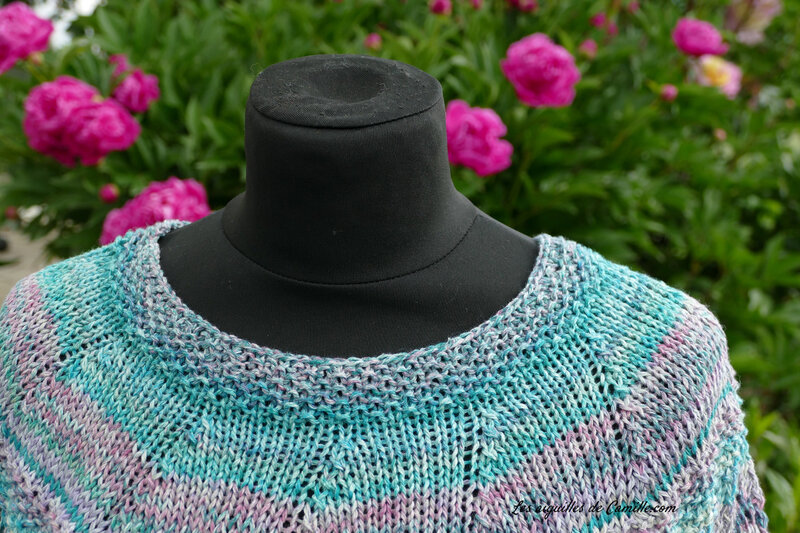 Le modèle est à télécharger ci-dessous:
Chauffe__épaules_4_saisons__été__VF
Amusez vous bien!!
The pattern can be downloaded below:
Shoulder_Warmer_4_Saisons_Summer_English_version
Have fun!!