jeudi 28 décembre 2017
Le bonnet One aurait pu s'ennuyer sans sa copine l'écharpe, alors hop, un coup d'aiguilles magiques plus tard (ou presque!!), elle est là!!
The beanie One may have been bored without his girlfriend the scarf, so hop, a magic needle hit later (or almost !!), she is there!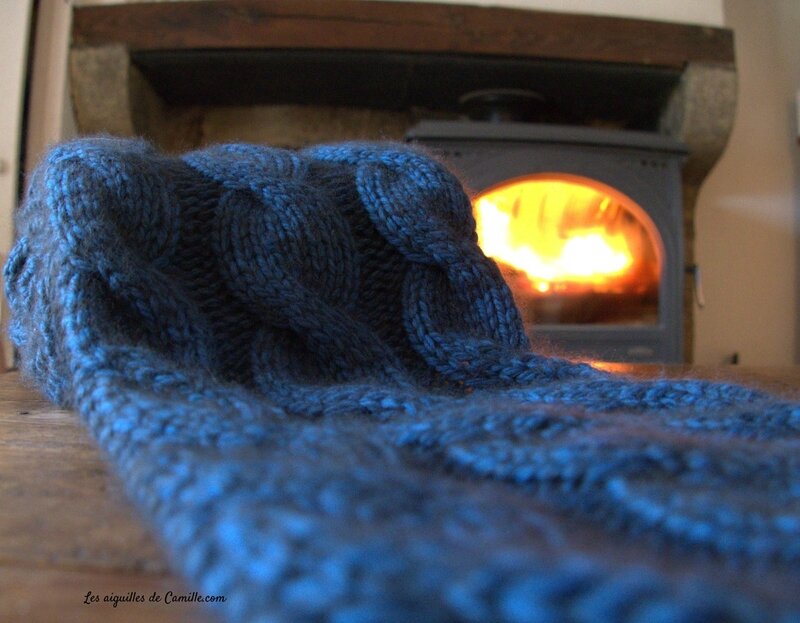 J'ai amplifié le rythme des torsades par rapport à celui du bonnet pour qu'elles se développent en vagues douces , posées en quinconce pour plus de fluidité et éviter que l'ensemble se resserre trop au moment des torsades.
I amplified the pace of cables compared to that of the cap so that they develop in soft waves, staggered for more fluidity and prevent the whole is tightened too much at the time of cables.
Sur les bords, 2 mailles lisières , pour la garder bien à plat et éviter le "roulottage" intempestif, vous pouvez même en mettre une de plus, ça ne pose pas de problème.
On the edges, 2 selvedge stitches, to keep it flat and avoid unwanted "rolling", you can even put one more, it is not a problem.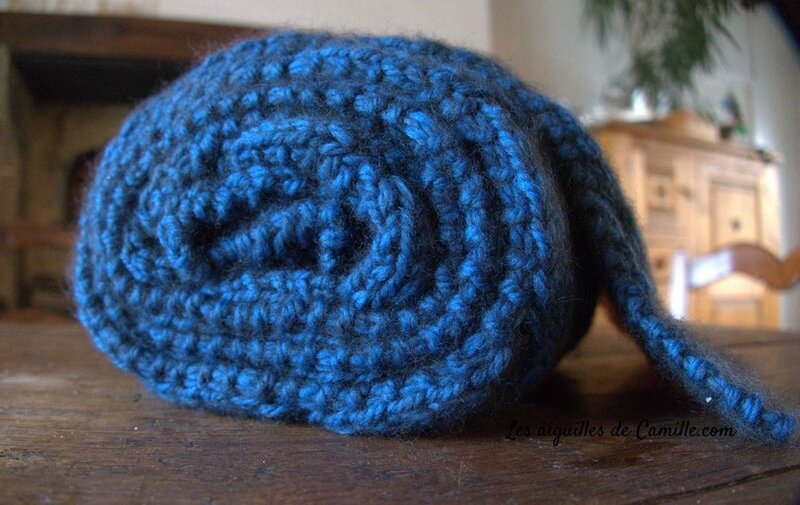 Pour le début et la fin: une dizaine de rangs de point mousse,
For the beginning and the end: a dozen rows of garter stitch,
du simple pour mettre la suite en valeur!
the simple to put the continuation in value!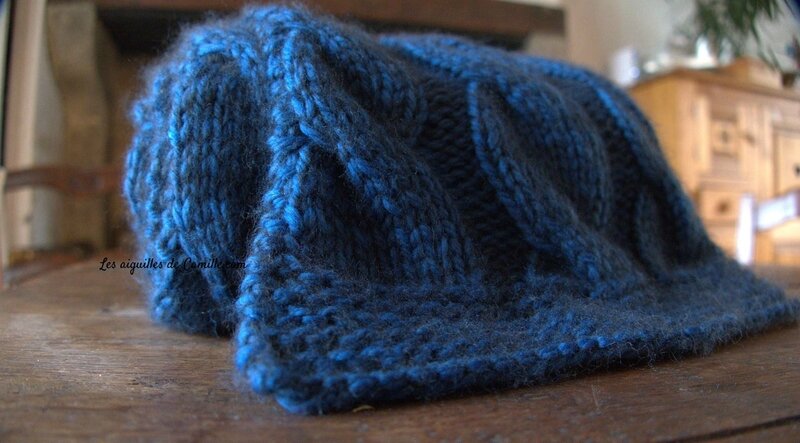 Et la longueur dans tous ça ???
Celle ci est pour un adulte grand ( autour 1.90m!), donc elle fait 3 mètres de long pour environ 18cm de large.
And the length in all that ???
This one is for a large adult (around 1.90m!), So it is 3 meters long and about 18cm wide.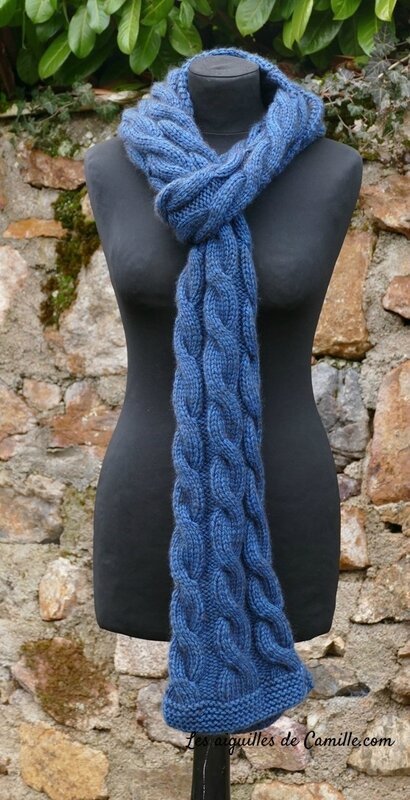 Pour femme je pencherai plus pour 2.50m, et pour enfant maxi 2 mètres.
Comme le bonnet, elle est en Nunki d'Anny Blatt, ici en coloris Bleu Parisien ( 6 pelotes)... je tricote ce fil depuis peu avec un ravissement mêlé d'une certaine nostalgie, car , comme beaucoup, j'ai grandi dans les laines de cette belle et ancienne maison , grâce à ma grand mère qui en a tricoté des kilomètres !
For women I will look more for 2.50m, and child max 2 meters.
Like the hat, she is in Nunki by Anny Blatt, here in Blue Parisian color (6 balls) ... I knit this thread recently with a delight mixed with a certain nostalgia, because, like many, I grew up in the wool of this beautiful old house, thanks to my grandmother who knitted for miles!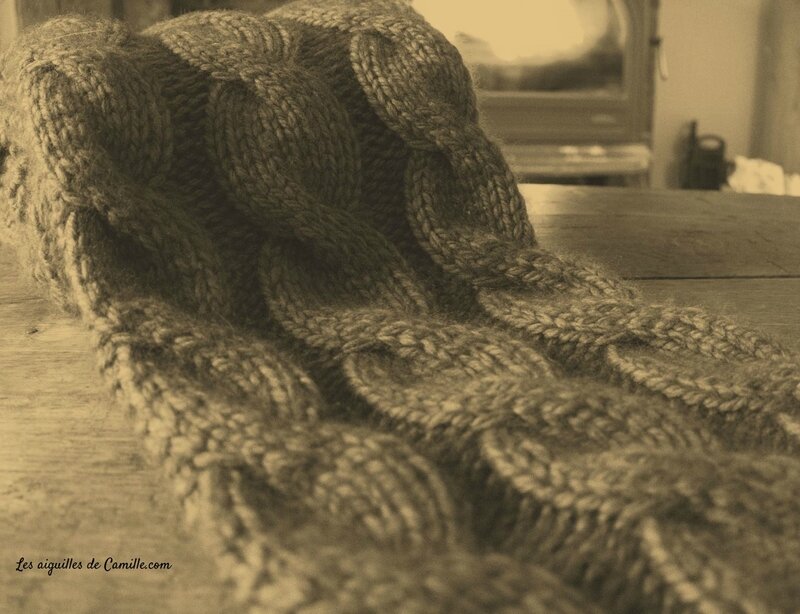 Pour les aiguilles, je suis passée sur du 6mm , pour qu'elle soit bien souple.
Bon tricot!!
For the needles, I went on 6mm, so that it is very flexible.
Enjoy knitting !!
PDF à télécharger en Français: Echarpe_One_VF
PDF to download in English: Scarf_One_English_Version

lundi 18 décembre 2017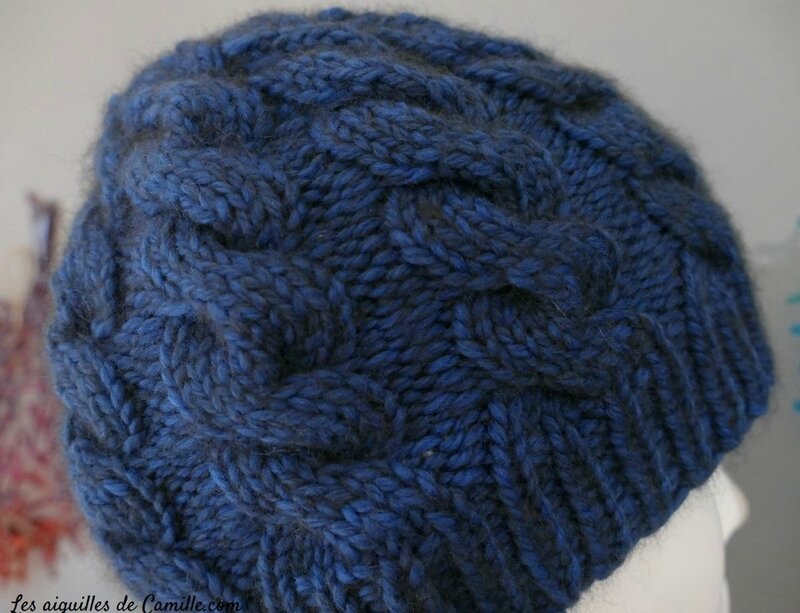 Avant toute chose: un grand merci pour votre très nombreuse participation au petit jeu de ce weekend!!
Et voici le nom de la gagnate !
C'est Mirou la première qui a trouvé la laine Nunki d'Anny Blatt, et que je vais m'emprésser de contacter pour avoir son adresse et lui envoyer le kit laine+ mercerie dans le coloris de son choix pour qu'elle se tricote son bonnet One.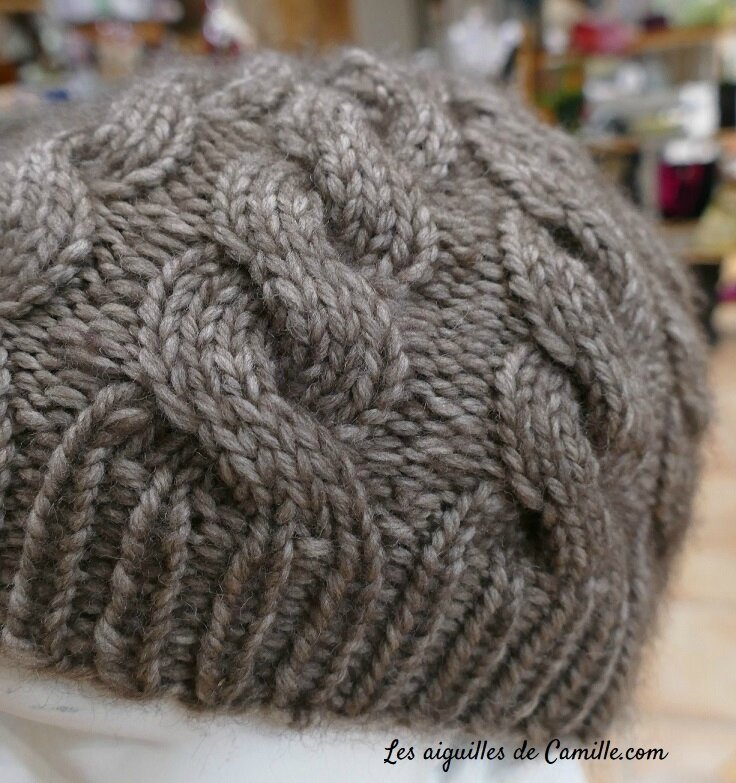 First of all: a big thank you for your very large participation in the game this weekend!
And here is the name of the winner!
Mirou was the first to find Anny Blatt's Nunki wool, and I'm going to hasten to contact her for her address and send her the Knitting kit of the color of her choice so that she knits her One beanie.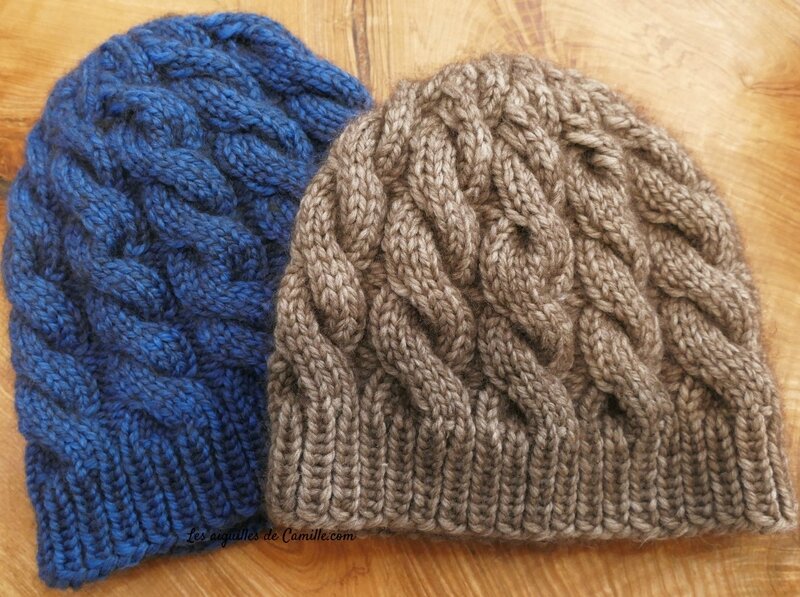 Et pour tout le monde, le PDF à télécharger!
And for everybody, the PDF to download!
En Français:Bonnet_One_VF
In English: Beanie_One_English_Pattern
Find this pattern in All Free Knitting via this link:
https://www.allfreeknitting.com/Knit-Hats/Knit-Beanie-One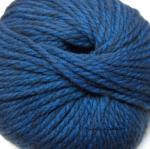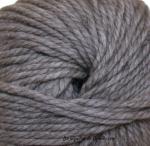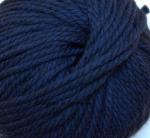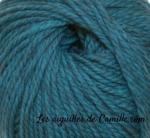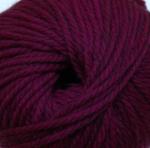 samedi 16 décembre 2017
Edit du 17 décembre: ce petit jeu étant assez difficile et personne n'ayant trouvé à 7h45 ce matin,
voici quelques indices:
- cette laine est fabriquée dans une filature française vieille de plus de deux siècles...
- cette laine, la même pour les deux bonnets, comporte 29% de duvet de yack
- le fournisseur n'est pas encore référencé dans la boutique
Merci à toutes celles et ceux qui ont participé, vous pouvez bien sur tenter de nouveau votre chance, celui ou celle qui remportera le kit sera le premier ou la première à donner la bonne réponse dans les commentaires, il n'y aura donc pas de tirage au sort!
Amusez vous bien,
Camille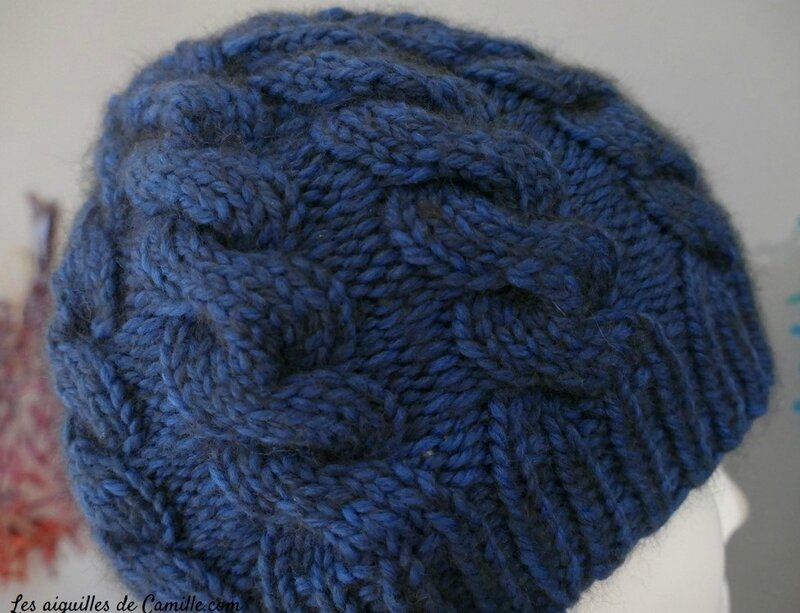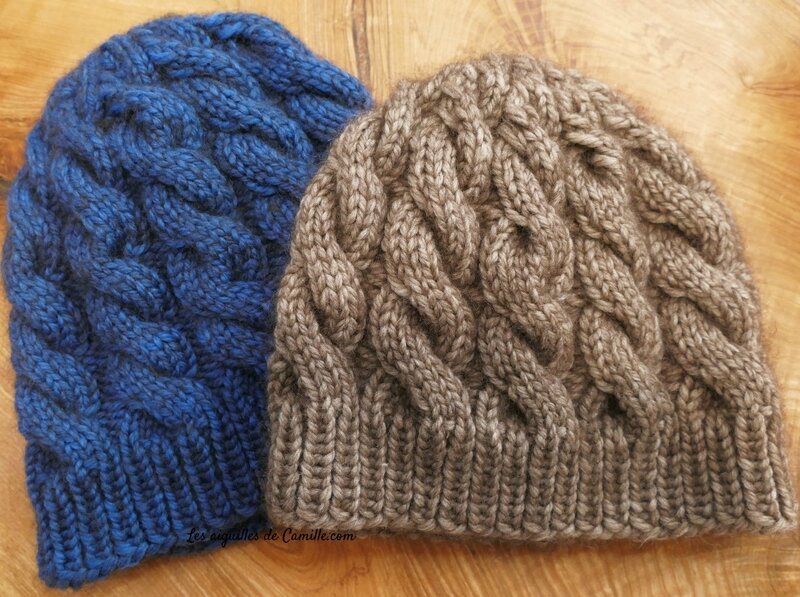 Bonjour!
Aujourd'hui un petit jeu pour motiver vos esprits de tricoteuses et tricoteurs!
Ce bonnet est mon prochain tuto... et je vous propose de gagner votre kit laine + mercerie !
Pour cela, donnez moi le nom et la marque de cette laine dans les commentaires , la première ou le premier à me donner cette info remporte le kit!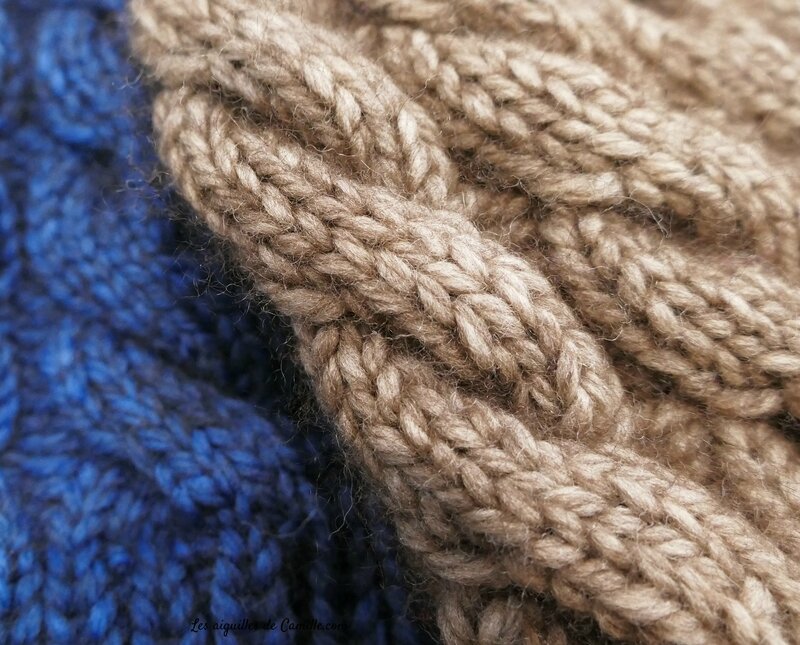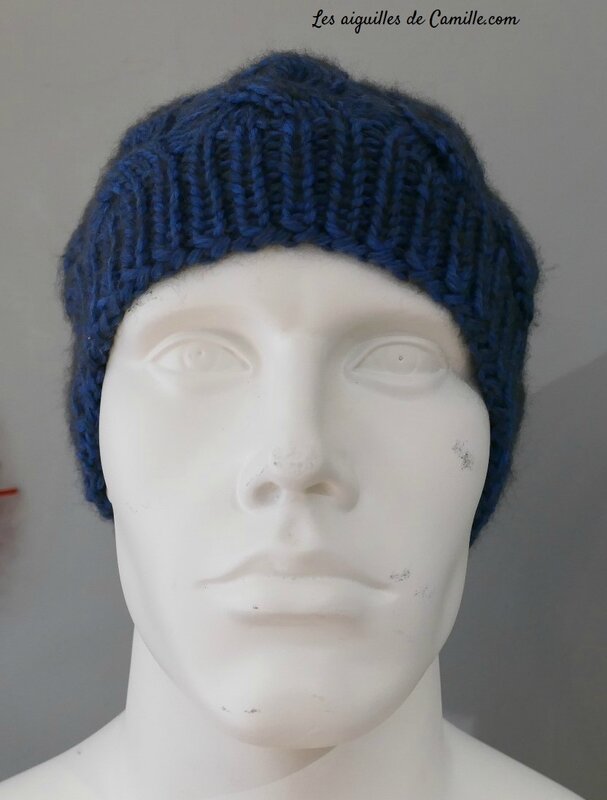 Résultats du jeu: lundi 18 décembre 20h avec la publication du tuto et la révélation des nouveautés en boutique! Amusez vous bien!!
dimanche 3 décembre 2017
Quand j'ai fait ce modèle, que j'aime vraiment beaucoup, j'ai eu pas mal de commentaires me suggérant qu'il est bien compliqué!
Alors il a bien fallu que je trouve une solution pour montrer que non, en fait il est beaucoup plus simple qu'il n'y parait!
Je me suis donc attelée à la réalisation d'une vidéo complète de sa fabrication !
When I made this model, which I really like, I had a lot of comments suggesting that it is very complicated!
So I had to find a solution to show that no, in fact it is much simpler than it seems!
So I started to make a complete video of its manufacture!
Tricotez votre bonnet Lune de Miel Knit your honeymoon beanie
Je vous laisse la découvrir, la partager et me donner votre avis, c'est pour moi une première pour quelque chose d'un peu long, alors ne vous privez pas de commenter!!
J'ai aussi ajouter des tailles enfants au patron , à télécharger dessous:
Bonnet_Lune_de_Miel_Multi_tailles_vf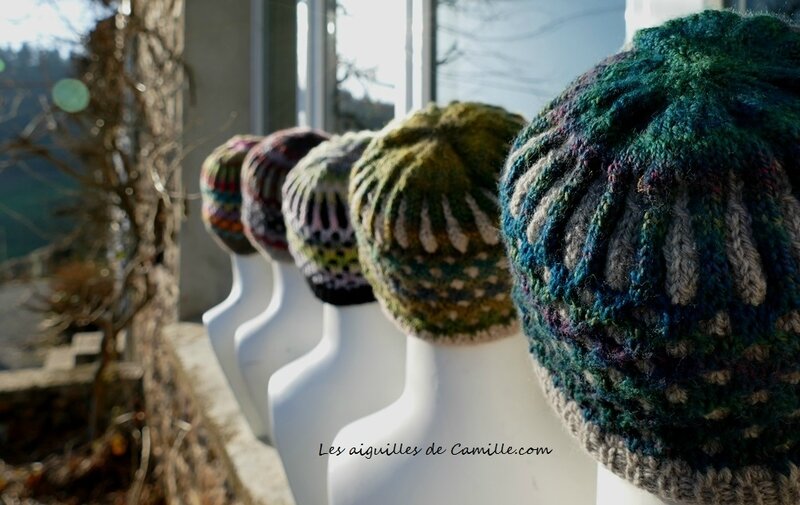 I let you discover it and share it. This is my first video of this size, so feel free to comment!
I also reviewed the model to make children's sizes, to download below:
Honeymoon_Beanie_English_Pattern_adult_and_child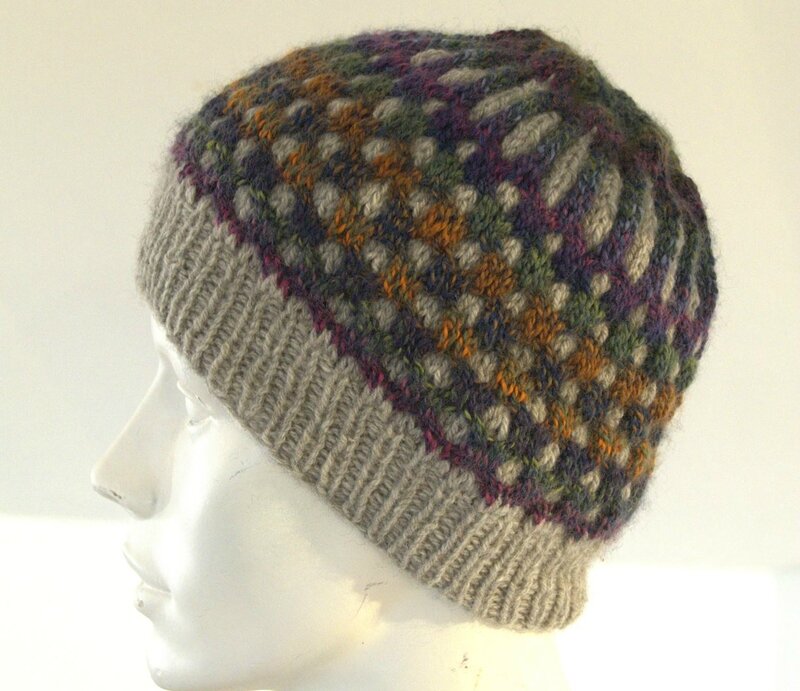 Le kit est toujours disponible en boutique ( ici!)
Bon tricot et à bientôt!!
Enjoy it!!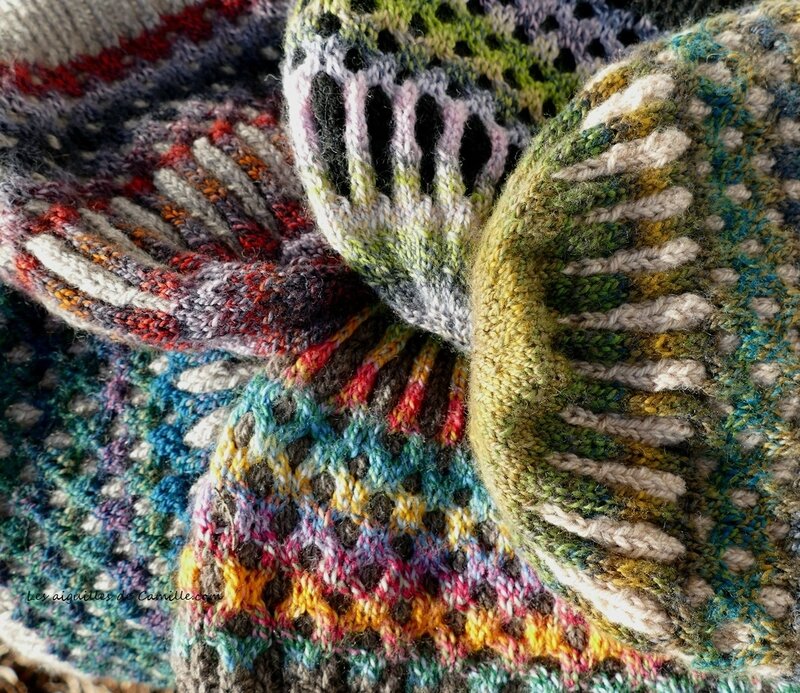 lundi 6 novembre 2017
Ultra... Chaud,
Ultra ... Hot,
Ultra...Coloré,
Ultra ... Colorful,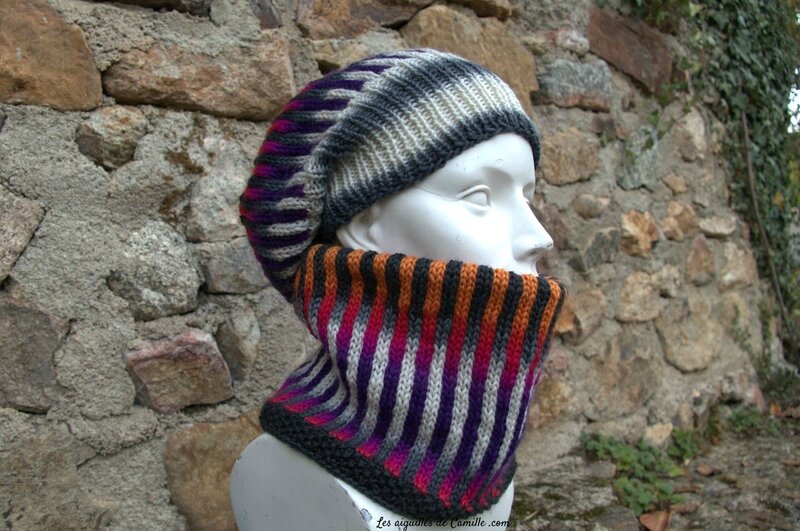 Ultra... Fastoche, limite les yeux fermés!
Ultra ... Easy, try to knit it with your eyes closed!
Tout ça pour dire que si vous avez besoin d'être au top du confort tout en portant toutes les couleurs qui filent la pêche, même au mois de novembre, et bien voilà nous y sommes!!
All that to say that if you need to be at the top of the comfort while wearing all the colors that give maximum energy, even in November, well here we are!
Pour la partie technique :
des aiguilles 5 et 6mm, 5 pelotes de la très belle Reggae Schoppel Wolle et ses couleurs qui réveillent ( non l'hibernation , c'est pas pour tout de suite!), et un peu de patience en jersey et point de riz, avec un soupçon de côtes sur le bonnet .Pour de vrai : c'est pas bien compliqué!
For the technical part:
needles 5 and 6mm, 5 balls of the beautiful Reggae Schoppel Wolle and its colors that wake up (not hibernation is not right now!), and a little patience in stocking stitch and seed stitch, with a hint of rib on the cap, so, for real: it's not complicated!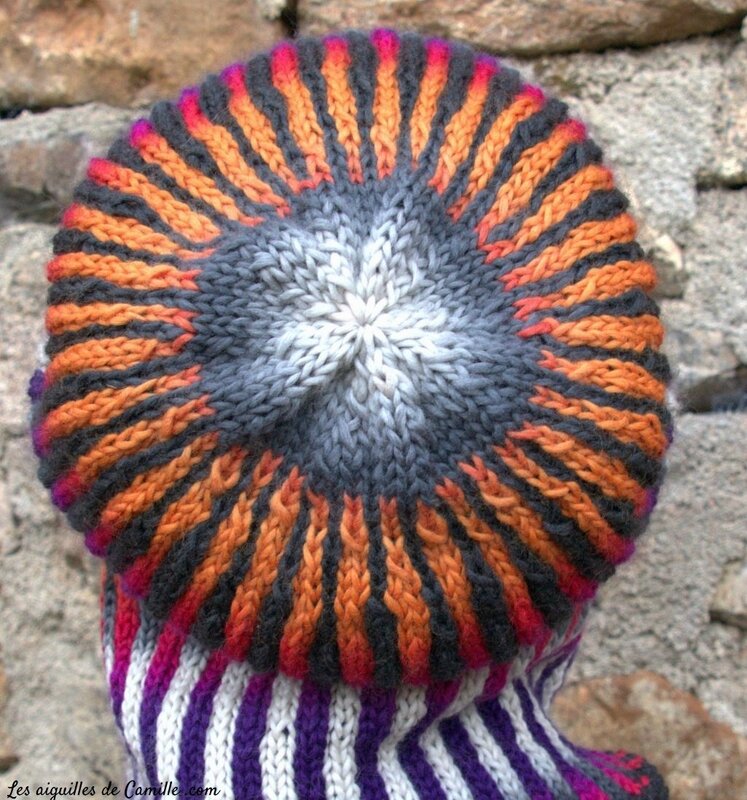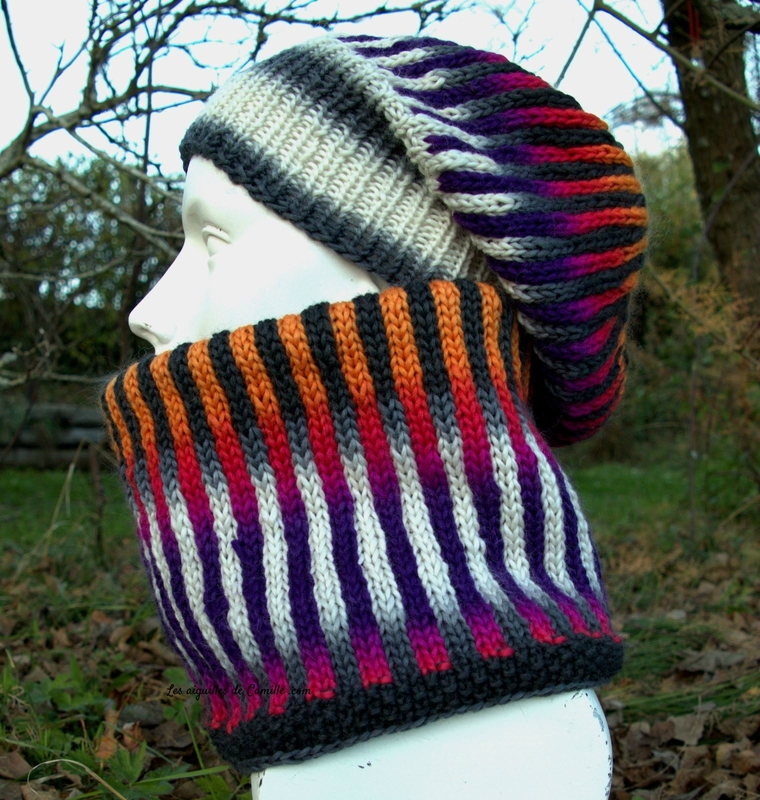 Alors amies ( et amis) fans de tricot: à vos aiguilles et à bientôt!
So friends knitting fans: hang on to your needles and see you soon!
Modèle à télécharger en Français:Col_et_Bonnet_Ultra_VF
English pattern to download: Ultra_Cowl_and_hat_English_pattern
Find this pattern in All Free Knitting via this link:
https://www.allfreeknitting.com/Knit-Accessories/Ultra-Knit-Hat-and-Cowl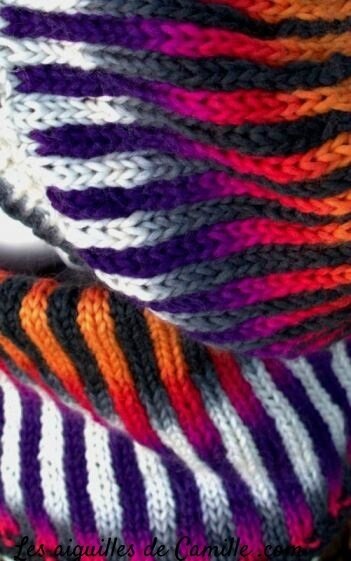 mardi 3 octobre 2017
Et oui , c'est bientôt l'heure d'aller à La Pesse!
Le weekend prochain c'est le festival Azimut, et à la fin c'est "Le Marché d'à Côté", le 8 octobre toute la journée, où j'aurai, je l'espère, le grand plaisir de retrouver certaines et certains d'entre vous!
( Si vous voulez que j'emmène certaines choses spécialment pour vous , c'est le moment de m'en parler clic!)
Alors à Dimanche !!

And yes, it's soon time to go to La Pesse!
The next weekend is the Azimut festival, and in the end it's "Le Marché d 'Côté", on October 8th all day, where I hope to have the great pleasure of finding some and Some of you!
(If you want me to take some things specially for you, now is the time to talk about it! Contact me !!)
See you on Sunday !!